Recruitment
Imagine you're a construction company with 10 vacancies to fill by next week. Do you phone up every carpenter on your or your agency's books to see if they want the job or do you use PrimetexT and text the details to them?
One of PrimetexT's customers has already over one million such
messages. Imagine the cost saving and imagine how much
easier it is for the site manager to ensure he has the right
resources on site at the right time.
PrimetexT has partnered with Troy Software Ltd to text-enable Troy Enterprise and TroyInABox,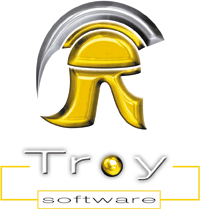 for all versions from v2.2 to the current v2.7 release. Troy Enterprise is the very latest in enterprise-wide software solutions for the recruitment industry. Designed for ubiquitous access via the Internet, WAN or LAN, all Troy Enterprise products deliver the scalability, flexibility, accessibility and performance demanded from customers in today's competitive market place.
Taking advantage of the latest in thin-client technology and the Internet, Troy Enterprise 2000 has been specifically designed to run in Citrix, Terminal Server and ASP environments, offering the most powerful solution for today's market.

The 'open system' design protects any investment in software by enabling users to use their existing IT infrastructure and providing seamless integration to popular third party software.

The system offers unique configuration to suit the specific needs of any business. An easy to use, front end with simple navigation makes workflow processes intuitive and user friendly.

Fully WEB enabled, the Troy Enterprise product range covers Executive Search & Selection, Permanent, Temporary, Contract and Interim Management recruitment. Remote access to the system, together with web-site integration for publishing jobs and receiving candidate responses, is fully supported throughout the product range.

Among the many innovative features in this package is the new task management system which offers the most sophisticated event tracking and management handling system available in the industry today, helping usersto control and effectively manage all sales activities.
For further information on Troy Software products and services please contact enquiry@troysoft.co.uk